Help or Suggestions from My Friends Wanted and Highly Valued
By Gambler at heart Charles L Harmon
In the spirit of "You can do anything!", "Just get up and do it,…" well maybe so. But my time is limited and I have so many ideas, so I need to take other routes.
This year, 2018 I need to take action on several online projects I've put off and never taken definitive action on. Any help or suggestions regarding this offer below would be appreciated.
I want to try to make significant money online, if possible. It is definitely possible, but most likely I will need help from others to do so in a reasonable length of time. If it takes too long I will probably concentrate on real estate.
That requires a LOT more money in order to make the money I'd like to make. I don't have the big money, or time it takes to go the real estate route, but I can be creative if necessary.
Several Projects I'd like to do Something about
Only two of these have websites but both need more content and traffic. I have content to add to the sites, but not the traffic. One project is not online and one is more or less a physical type business that can be operated totally online.
My goal is to have at least one of the first four above projects done and making decent money by 2019. In my particular case decent money is over $4000/month.
A niche or authority site can have the potential to make very good money. But it is work and knowing what to do. In that respect I have two courses that I believe if followed can lead to a successfully monetized niche or authority site.
I would want whoever works on the niche site to follow the steps outlined in one of the two courses I have, Niche Site Course or Niche Tycoon. Anyone successfully creating or modifying a site for me according to one of these two courses should be well prepared to create their own high profit website.
Let's Make a Deal on the Niche Site or Authority Site I want Someone to Create
Both the two site building courses I have require time and learning. That's even if you have been online awhile. I want one or preferably two sites of mine to be built by following the instructions of the course. I don't have time to do this myself at the present time. So I am looking to find someone interested in learning a profitable site building method.
Here's my proposition:
I'll create a new site of mine if needed for the project
Or you can modify an existing site of mine accordingly
That's according to one of the two courses indicated above
You must follow the instructions as indicated in the course
You must finish the course to get the bonus
I will take care of all costs involved
There will be no pay for your work…but see my proposal in lieu of pay
I estimate it will take a new person 6-8 months to follow all the instructions and complete a site. It could be more or less time. Just skimming the two courses both seem like the equivalent of a university level course. But probably a high school student could do a good job if they are conscientious and follow directions.
Rushing the process probably will hurt more than it would help. You might not see much, if any positive improvement in moneymaking ability of the site right away. Maybe after the site has been up 4-6 months or longer will any significant money making ability start to show.
Since this is essentially a volunteer effort the main benefit you will receive is the ability to create a moneymaking website. This is actually worth way more money that I could ever afford to pay you or anyone. It is very easy to build a WordPress site, but difficult to make a lot of money with it.
I want this to be Mostly A Volunteer Effort on your Part
Yes you hear and read about people making huge sums of money with a single site. Even millions of dollars within a year. But for the average Joe it is not feasible or usually not possible to do that yourself. That's for good reason. It usually takes one or more skills, time, money, more knowledge or luck than you have.
Your compensation for creating me a moneymaking website is mostly the knowledge you gain in the process. Since I cannot afford to pay you for your efforts what can I do to compensate you? Lets make a deal.
Here's my proposal in lieu of pay:
This is a 7 – 9 month project
You will get a money bonus if you complete all tasks in the course
Any bonus depends upon your work and any money produced by the site
Your bonus will be paid after 7 months
The bonus will be between $100 and $500
I will create you a basic site to start from
I will host your site on my VPS hosting free for 1 yr.
If the site you build for me makes over $3000 in the 7th month, your total bonus will increase to $1000
One person, or possibly a team of two as partners (any bonus needs to be split between the both of you), for a site. I would like to have two people working, each on a different site and niche, if possible.
I believe the experience and knowledge one would gain by creating a real moneymaking site is invaluable. You'd be far ahead of the crowd and have a skill that could set you up for life. In addition there is a cash bonus if you complete all the required tasks.
I Prefer Someone in my Wife's Family or A Relative in the Philippines
In relation to building two niche or authority websites I am looking for two people. I will be in a training and testing mode for the next 6-8 months so I won't have time to do this myself. I am offering this opportunity to two people.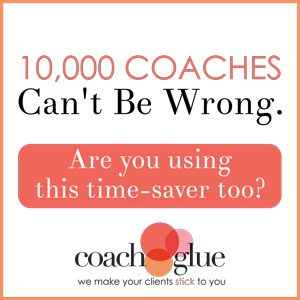 However, my first choice is one of my wife's relatives in the Philippines. If any relative in the Philippines is seriously interested in this opportunity but doesn't have a good internet connection, maybe I can help you with this.
Ideally my second choice is Sangeeta. I've discussed some of this with her before. However, she now has a management job in the field she likes.
So if she doesn't want to build one of these moneymaking sites for me, then I'd like to give this opportunity to Chitraparna. Chitraparna, however, is a real go getter and is busy and involved in many other things. So if she is not interested or has no time to devote to this, maybe she or Sangeeta knows someone in India that would like this opportunity.
Whoever does get this opportunity, if anyone, must have a reliable internet connection. They need a computer to do the work. They must also be fairly proficient in English since the sites will be in English. One cannot do this unless they have a very good understanding of English since they have to follow instructions written in English.
This Potential Opportunity may not Last Long.
I could do this myself if I can't find anyone interested. However, I'd rather give this opportunity to my friends in India or my wife's relatives in the Philippines. This opportunity will not last forever.
If no interest in a reasonable period of time (maybe a month – by end of January 2018) I might cancel this offer. I am anxious to get back into real estate. There, with some creative thinking and financing, I might be able to make anywhere from $5,000 – $50K per house.
That would be in a few months by flipping houses. The potential profit (assuming one is experienced or works with someone experienced in doing this) can vary greatly. It is also highly dependent on costs of refurbishing/fixing up and price range of the property and area.
But it takes a lot of money to flip houses. Or some creative financing, a partnership, or other method to come up with the money needed in a short period of time. Because of that I'd prefer having two or more sites up, each producing a decent monthly income. That might take a year or more. Websites take a lot less work and are a lot easier to manage and less costly.
Any Help or suggestions regarding this offer or opportunity would be appreciated. What do you think of this offer of mine?
Who am I? Check this out.
Copyright © yolky.com
* Because of the high cost of labor in the US I was hoping one of my wife's family or relatives in the Philippines might want to help me with this, or if not, then Sangeeta or Chitraparna or someone they know and could recommend to me.