Living in the USA: A Minority Person with Sporadic Income and the Rat Race
Although I'm living in the USA my earnings were really subpar compared to what they should have been. This post is an abbreviated job and income summary of some of my working years from 1975 – 2007.
According to Wikipedia here is part of what they say about the rat race.
The term is commonly associated with an exhausting, repetitive lifestyle that leaves no time for relaxation or enjoyment.
From 1964 – 1974 my salaries were much less than half the chart value below for Black people. Part of the reason for that was because I switched jobs and occupations.
However, back then I had relatively good jobs as QC technician, senior electronic technician, and computer operator.
This page is dedicated to my mother, Silver Angel Harmon. She never gave me a hard time when I switched jobs so many times. Never a discouraging word when I took a year or two off from work. She always encouraged me in whatever I did. My mom was a nurse. Unlike me, she kept the same job dozens of years until she retired. Everyone liked her during her long tenure at Huntington Hospital in Pasadena, CA. She received many gifts from her patients over those many years. She passed away in November 2002.
A Brief Family History
Having finished high school in 1959 I went to Wilson Jr. College in Chicago where we lived. A year later my father went to California instead of continuing his job of several years in a different location in Chicago. He unexpectedly went to California. Three months later he returned and told us our family was moving to California.
There was no explanation why. We had no choice, so our family moved to Los Angeles. My sister, now known as Safari Kay, had just finished her second year of high school.
My father never went to college, but took a few Spanish classes and became fluent in Spanish. He later used that to his advantage as the manager of a large hardware store in East Los Angeles.
That was one of a large chain of such stores. Many people in East LA spoke Spanish. My dad loved that because many, if not most people there speak Spanish.
My mom had graduated from Jr. college in Chicago around the time I was born. She was a nurse in Pasadena, CA. A year after moving to California I joined the Army after attending Pasadena City College for a year.
Being the oldest of four children, I was the first to go to college, but the last to finish. My sister graduated, with honors, the first child to finish college. She ended up many years later in a high position working for Los Angeles County.
My younger brother also graduated from college with honors a few years later. He started a commercial photography business. Thirteen years after my first college class, I graduated from California State University, LA in 1972. About three of those 13 years were spent in the US Army as a paratrooper. The remaining years working and going to various other colleges. I accumulated over 240 college units during that time.
My younger brother attended college for a couple of years. He became a contract programmer like me. All three of us brothers worked on two complex software systems together. However, neither came to fruition due to the deaths of my two younger brothers in 2004. Both only in their early and mid 50s.
My dad passed away with Alzheimer's disease in 1995. My mom of a heart attack in 2002.
Retired and No Job Pension Plus Meager Social Security Benefits
I'm now retired and have essentially no income except one rental house. Yes, a little bit of Social Security, but not enough to even make our house payment. It's been that way at least the past 10 years.
Living in the USA is not as carefree as some foreigners might think. I have heard that many foreigners think most people in the USA make lots of money. A big untruth to put it mildly. But even if it were true, the cost of living in the United States is definitely not low. That's especially true in California where cost of living is very high.
I'm mentioning foreigners because most of my wife's family and relatives live in the Philippines. I have the feeling many of them think that just because we live in the US we have money. Especially when they hear of caregivers here making a lot of money. Some make way more than people with college degrees and good jobs.
Most RCFE (Residential Care Facilities for the Elderly) businesses like ours don't make a lot of money. We don't, and so many others are getting out of this business. That certainly wouldn't be happening if such business owners were making a lot of money.
In spite of little money, we manage to survive.  Although I had relatively good jobs during my working years I rarely made the average income like the chart below indicates.
My income was almost always much lower. See above chart. As you can see above, there is a strong racial bias in the US. If you're a minority it is usually difficult to overcome this.
If you're Asian, according to the chart consider yourself lucky. Looking at the above chart being a Black person, I made about 1/2 the average yearly amount shown of $35,398 after about 1976.
My average salary did go up about $8000 during the years I worked after 1975 but it was still low by my standards. From that year I worked slightly more than half the time of someone working full time, until 2007 when I retired.
My Spotty Job History; Contract Jobs and I Quit when I Quit Learning
Part of the reason my income was lower than normal was because I had contract jobs for a while and most lasted a short period of time. I was off work more than I was on. Another reason was I always quit my job once I quit learning (my last and final job was the big exception).
In earlier years I'd take a year or two off of work between jobs. In later years I quit programming. I was in business for a while. Then I stayed away from jobs where I had to fight traffic for hours just to get to work and back.
As a result of my very spotty job history I never worked long enough to have a real pension or much in a 401K (retirement account). Yes I did work ten years on my last job.
However, the measly so-called pension was a pitiful lump sum amount. It was very low. I did better trading stocks (at work) than what my pension paid. My pension was not even enough to last a half year.
I was an independent person and didn't want a job to define me. Besides that, I always wanted to know or work on new things or inventions. Most jobs didn't offer that. Programming was that for a while, but it's different now. Electronics was that for a while, but it too has matured.
Living in the USA and My Feelings about Certain Job Situations
The thing about jobs that shaped my working years was my very first job I actually applied for and got. It was with the Post Office in Chicago. The salary was $2.00/hr.
It was a part-time job at the main post office. I had a super easy job of taking special delivery mail from one floor to another.  I did that 3 times an hour.  It was a very boring job. There I met people that had been working there for dozens of years. Lifers as I and others sometimes called them.
Most of the people I had contact with at the Post Office had been there a couple of dozen years, if not longer. Virtually every one of those lifers hated their jobs.
Definition of lifer for English Language Learners

: a person who spends an entire career in the same job

: a criminal who has been sentenced to spend the rest of his or her life in prison
They were only there because of the same situation with many government jobs. Once you are there a while the salary and benefits are so good compared to non-government jobs you can't leave. If you did, you could rarely (extremely unlikely) find a similar well-paying job with similar benefits. There are major exceptions to that once your position is very high.
As a result I had to improvise in order to just stay above water and have a little bit of spending money. More than that, I wanted to get ahead and low paying jobs just didn't do it for me. So during the years I dabbled in trading the financial markets and real estate.
I learned a lot, but didn't make much money. In general it takes money to make money. There are exceptions to everything, but usually it takes some money to be able to make more money. An exception is if you are working on a job.
So jobs to me didn't mean much and quitting a job was no big deal. My wife, once I got married felt very differently.  Because of that I had to alter my way of life, somewhat.
Did I ever work part-time?
Money was never a big problem for me. That is until I got married and started doing contract programming. Most of my programming contracts were short and I didn't work between contracts.
But during the long years before that I did have two part time jobs.
Not that I really needed them, but rather more like something to do and make a few bucks too. My original Post Office job had ended suddenly when the family moved to California when I was 18.
Back when I was working in downtown LA (Los Angeles) as a programmer for The Federal Reserve Bank. I took a part time job delivering pizzas after I got off of work.
Since I was working day time in LA it was a nice alternative to getting on the freeway and fighting heavy traffic to my home. I used my red Corvette since that was the vehicle I drove to work.
It sure wasn't a good vehicle for that delivery work since it used so much gas. It had a very high performance engine which devoured gas. Needless to say, that gig didn't last long.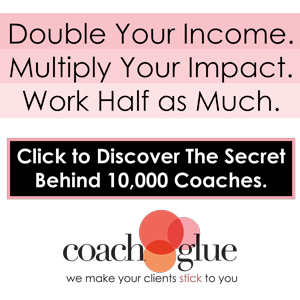 Some time later I took a part time job nights and weekends taking inventory. It was for the big chain supermarkets and drug stores. They contracted out their inventory accounting.
That was a few years before mini-computers came out. Like mini-computers that job didn't last long.
I really didn't need the money very badly and I got tired of working nights and weekends. Shortly after I quit that job hand calculators got very powerful and programmable. They replaced the bulky little machines we had used for inventory taking.
I took note that those stores made so much money at only 2-3% profit margin that they could afford to hire other companies to take inventory for them twice a year. That and other money revelations eventually led me to outsource a lot of my internet marketing activities in later years ( the past 10+ years).
I Wanted to Sell my House and move to a Bigger New Home
Once I got married, I wanted to sell my house. It was too small. I didn't like the area and the school district was bad. In addition, it was an older home and I wanted a new home if possible. I became interested in real estate once again ( after almost 20 years).
Eventually I sold my original home a year or two after I got married. I started dabbling in real estate.  We ended up buying an expensive (for those years) home in Lake Elsinore. We looked all over the greater Los Angeles area, Orange County, and Riverside County to find a nice home we could afford. Although I had a good contract job It would end because the contract would be over.
Being an investor wannabee I didn't want to move to an apartment while our new home was being built. So I bought an interim home in Bloomington California.
It was about 30 miles away. We moved there while they built our new home. We finally moved to our new home six months later after our daughter finished her high school semester.  It is the home we live in now for over 30 years.
Lots happened during that time. Moneywise, not so much, but real estate has saved the day and has appreciated significantly. If I had my way and enough money I'd have a couple of homes to generate a constant cash flow while I do a few online businesses. My wife and I would travel around the world. But that hasn't happened yet. The money is not there or flowing like it needs to be to do that.
My Wife worked like a Slave for Peanuts
Yes my wife was working, but she had one of the worse paying jobs one could have. Hard work and low pay was what I considered it. She worked in hospitals, convalescent homes, and home health. She was a CNA or Certified Nursing Aid or Assistant. The title sounds OK, but the pay was very low. That was during the times I was not working, which was much of the time except for the last ten years.
I used to drive her to work and sometimes back home much of that time. Some of her assignments when she was working as a home health aide were in the desert some 60-80 miles away. The cost of gasoline would eat up most of the meager amount she would make doing such work.
My wife had three jobs just to help make ends meet. She was a CNA and generally the pay was exceptionally low except for her last job about 18 years ago. That's when she finally quit her job in order to start her own business.
In her business now she has people coming to our home to see some of her clients, similar to what my wife and I used to do. It is not a good feeling wasting so much time, gasoline, and money sitting in a car driving for hours.
I had Two Careers – Sort of – One was an Electronic Technician
As far as all my jobs, except my last one, my goal was to keep learning. When the learning stopped I'd quit. Sometimes I'd look for another job right away. Most of the time, however, I'd take a break or vacation before I looked for another job.
I started off as an electronic assembler, then a precision assembler. Almost immediately I became an electronic technician.
I had two jobs as a QC(quality control)technician. Then a computer digitizer and next a computer operator for 3+ years.
I never really thought about switching jobs during those years. All the jobs I had then were good jobs and interesting except my first job as an assembler.
But that assembler job didn't last long because I quit and quickly became a precision assembler at another company down the street. A few months later I advanced to an electronic technician at that same company. Circumstances were such that it was easy for me to get a job in those years.
However, all good things must come to an end. I had been going to college much of those years, but decided I needed to get my degree. I had to quit my computer operator job to take my last class in college at California State University, Los Angeles. So I quit my good job as a computer operator to finish college.
Really it was sort of a mixed bag of occupations and schooling during that period. I also took two years of computer science, and a lot of real estate classes. In addition, I was fortunate enough to get a First Class Radio Telephone License. It is a rare lifetime license that allows me to operate any commercial radio or television station transmitters in the USA or its territories.
My Second Career was a Computer Programmer/Analyst
I had that luxury of switching jobs or occupations because I was an electronic technician or a business programmer. Especially COBOL programmers were in very high demand most of the years I worked. On my first job as a programmer I worked there two years.
During that time I was the oldest programmer at 32 years old. I saw many of the younger people buy homes and I decided I wanted to get one too. I didn't like apartments and wanted to move from mine. But there was a problem. The same problem most people have, especially in California, where houses are astronomical in price.
Although I had a good job and salary it still wasn't enough to qualify for a house. Houses are so high here one has no choice but get a loan to get one. There are exceptions, but not for most ordinary people.
Some of the youngsters where I worked bought houses. Only because they were married and both people had good jobs could they qualify for loans. Most others were fortunate because their parents gave then the down payment. That was normally 20% of the price of the house. Exceptions to that were FHA about 3% downpayment or VA at 0% or more, downpayment, but you had to be a veteran like I was.
New houses at that time where I might be able to afford to live cost about $60,000 or more. That was a long time ago. House prices vary so much. The area is usually the determining factor of house prices. So in order to be able to buy a house I had to do something different even though I had a good job. That set the stage for all my later jobs except the last one.
I quickly decided I had to switch jobs to get my salary up higher. After two years as a programmer/analyst I switched jobs. That ended up with a nice boost in salary. I worked there about a year then switched jobs again for a higher salary. That had started an almost chain event of switching jobs. In a very few years, about three years, I had doubled my salary.
It was just enough by then to barely qualify to buy a house. A couple months later I bought my first house with a VA loan. I lived there 10 years and moved about a year after I got married. During those years I switched jobs a lot of times. Each time I learned something new. I also became a contract programmer working for big corporations under contract.
Why almost all my Jobs Never Lasted very Long
You might ask why I had such short term jobs. I had a good reason. In my case, most of the time my jobs were so short was because I like to learn new things. Most jobs don't offer that situation.
Once I quit learning I wanted to move on and learn something else, something new. The exception to that was probably my last job. Mostly better opportunities caused me to leave those other jobs. In several of those cases I wasn't even looking for another job. It was like I happened to be in the right place at the right time. Pretty much all my life its been like that.
I had my first programming job that lasted over 2 1/2 years by 1977. All my previous programming jobs except one never lasted even two years. My best programming job at Southern California Edison lasted all of 30 months, however. It was at Southern California Edison (SCE). I really liked that job at SCE.
There I learned PL/I a new programming language and worked with an IBM consultant on a special application. I also worked on programming the first solar energy large scale system in the Mojave Desert.
The only reason I left was because of SCE's policy of staying five years in a group before you could move to another group. I wanted to learn online manufacturing because it was the newest, upcoming, manufacturing automation thing for large corporations. So I quit Edison because I couldn't change to the group that did that. Online manufacturing was the up-and-coming thing for large corporations that manufactured products. I wanted to learn that while it was in its infancy.
One year later after time off from working, I found a new job doing exactly that. I became in charge of the company's online manufacturing systems. I went to IBM classes and learned a lot. That eventually led to higher paying jobs later on.
Back to Programming after a Long Hiatus
Fast forward to the late 90s. In 1997 after being out of the programming field for many years I decided to go back into programming. Times had changed and it became almost impossible for me to get a contract.
Government changes in the tax code and shifting the responsibility of holding out taxes of consultants or contractors, like me, to consulting companies reduced the work to almost nil. Well things eventually changed in the contract programmer market.
But by then I had made up my mind never to get a job where I had to take the Freeway again. That made it difficult to find a high-paying job. Jobs in the Inland Empire where we lived were usually low paying. All my previous programming jobs were in Los Angeles County. Orange County or San Diego County where the pay are all the highest.
Yes I could have made almost double my salary had I wanted to again work in San Diego, Orange, or Los Angeles county like I had done before for many years. But I didn't want to fight the heavy traffic.
I had looked, but hadn't been able to find a high paying job in the area where I lived.
Although I almost always had very good jobs, none quite allowed me to keep learning. Even my last job didn't, which lasted ten years. The reason I quit that was I had quit learning about 8 years before. We also needed the money. Plus I knew that at my age getting another job that paid well was extremely unlikely.
Can you believe spending 4 hours coming home from work?
I was sick of spending up to 4 hours in traffic (one way) coming home from work in Irving California. Yes, it's almost unbelievable, but getting off of work at 4:15 pm and slugging along on the freeway parking lot as I called it, frequently took almost four hours to arrive home in Lake Elsinore some 55 miles away. In the mornings I was more fortunate.
I'd leave home no later than 4:20 am and arrive at work slightly more than an hour later. I'd sleep in my car until I started work about 7:30 or so. I did that for a few months and when that contract ended I said to myself "never again will I take a job where I had to take a freeway to work."
Although I vowed never to take the freeway again for a job, about a year later I was offered a contract programmer position with General Dynamics in San Diego. It only lasted a couple of months. Shortly after that I was offered another contract position with Sony in San Diego. Both those two jobs were a direct route on the Freeway  from my home.
One job was 55 minutes away, the other about an hour. But in those years, 1988, there was little early morning traffic going toward San Diego. There was not much more coming home either. That is from my home in Lake Elsinore to San Diego some 70-90 miles away.  However, going the other way toward Los Angeles or Orange County was a traffic nightmare.
Unfortunately the Sony contract didn't last long.  I was lucky to sometimes get overtime. It paid me $53/hr. which was very good money. The regular contract salary was about $35/hr., which was a decent, common contract salary in those days, some 30 years ago. Now 30 years later the traffic situation going to and from San Diego is a semi-nightmare. Not as bad as going to Los Angeles, but its getting worse.
My Wife's Residential Care Facility for the Elderly (RCFE) Business
I was generally making about $35/hr. – $38/hr. in the mid to late 80s as a contract programmer. But I quit programming for quite a while then later worked for my friend for a few bucks an hour helping him. We were short of money during those years.
That wasn't enough money for us to live so a few years earlier my wife had opened an RCFE in our home. It didn't then and even now, make much money, but I guess something is better than nothing.
My wife has been in the RCFE business a long time. We have so many healthcare people coming to our house almost regularly. Many of them think we make good money in that business. They are 100% wrong. But I will say that if the situation is right, favorable, some RCFE's can make decent money or even good money.
Favorable meaning you are in a higher priced area where you can charge more, have an RCFE with 12 or more people, have good connections, or maybe some other benefits that most RCFE owners do not have.
If you look at the time you put in with the residents vs. the amount we can charge and still get residents, it is far worse than a minimum wage job. That's not counting the frustration and aggravation you have to deal with.
If you have to hire caregivers most profits go down the drain. There are sometimes exceptions to this if you can charge high enough to cover all costs and don't have too many caregivers. This is difficult to do unless you live in an expensive area.
If you can get clients on your own without paying a high fee it helps tremendously. We don't live in an expensive area. It's rare to get a high paying client, let alone not have to pay a high fee to get them. We also weren't ever at full capacity of six people so that didn't help matters.
Agencies Were (still are) a Big Expense for us
The other big expense are agencies if you cannot get clients on your own. They charge ridiculously high fees to place a client with you. All this, along with huge state regulation, inspections, fines, and other requirements make such a business marginal at best.
It is strange that people seem to think such a business makes a lot of money. But that is far from the case for many RCFE owners.
Yes there are some RCFEs that do make good money, but in my long experience with them that is not the normal situation.
Even worse, we hear tales of caregivers making $200 a day or more. That's $52,000 a year. It's about what the average family with two people working make according to the above statistics on the top chart. Well now I can verify some caregivers, extremely lucky ones, make even more than $250/day. Sometimes way more.
To me that's pretty ridiculous considering lots of people with way more experience and education make way less money than those caregivers. Those caregivers that make the big bucks are super lucky. Many people unfortunately, are in a field that takes way more education and often experience and usually a college degree to make that amount per day or less.
Our business doesn't make anywhere near $200 a day profit unless we are full which is rarely the case. Even in those rare cases whatever we make is not all profit.
Those high rates some caregivers claim to make are for one-on-one care. Those situations are rare, hard to find, and often don't last long. It's amazing that some few caregivers can sometimes make more than college graduates with professional jobs. I know of some caregivers that make double what I made on my last job.
I had a decent job (although in a low paying county) but I had a lot of experience, a college degree, and worked at large corporations that generally paid more than small companies could afford to pay. However, keep in mind I wrote this original article a few years ago.. So things are slightly different as far as salaries and other jobs. It is the end of 2020 now so things are a bit different.
One last thing I should mention is the situation of most caregivers (a lot are Filipino) that work in RCFE's. They have very few expenses. They don't pay rent, they don't have cars, they don't have to buy food, and no utility payments. Even though they usually make very little money they can easily go back to the Philippines on a regular basis. They can save almost all the money they make since their expenses are very low compared to everyone else.
Personally I had pretty decent jobs my whole life but never made $200 a day on regular jobs. My contract assignments were an exception to that. Both my technician and programming jobs required college degrees and lots of experience to get the good jobs. I'd say caregivers that make ridiculously high salaries are very lucky.
My last Job was by Far the longest job I ever had
My ten year stint (1997 – 2007) working in the inland Empire where I lived paid me a measly $20 – $22/hr. I didn't like it, but was unable to get a better job where I didn't have to take a Freeway to work.
The main salvation for me was I was able to get online (at work). In later years do online trading the financial markets via the internet. I did this on my breaks and lunch hour at work.
How I got that job happened one day back in 1997. I wasn't working at the time and was over a friends house. His wife was sort of a psychic. One day I had mentioned I might consider working again, but I didn't want to take a freeway to work. I was sick of spending hours sitting in freeway traffic.
The next day she showed me a small almost unnoticeable ad in the local throwaway newspaper. It was for a programmer/analyst position. She told me to apply for it and I would almost surely get the job. The good thing I could think of if I got that job was I didn't have to take the freeway to work.
I knew the pay would be very low. In fact I had recently turned down a job years before. It was a decent county programmer job in San Bernardino that paid $38,000 a year. That was too low, but mainly too far from my home. As a comparison, that same job in LA, Orange, or San Diego County would probably pay almost twice as much.
Well I went on an interview anyway and actually got the job. It was in Hemet California, some 40-50 minutes from my home. But … I didn't have to take a freeway to get there. That was a MAJOR plus for me.
One week later I started my new job as a senior programmer/analyst. A week later we programmers were introduced to a manager who worked at the building across the way, next to the airport. I spoke to her for a few minutes. I told her the only reason I took the job was to work one year.
Then I'd look for a job elsewhere where the pay was much higher. I wanted to have recent experience to help negate the previous 9+ years I was not working as a programmer (that's another story in itself).
To my surprise, or rather horror, that manager I had told my real reason for working there just a week before became our new manager. She was the programming manager. I just knew I was in trouble. She was much younger, about 30 years younger than me. She could have easily fired me after the remarks I had made to her a week before.
But luck  was with me. She was very understanding and she didn't fire me.
I Really did look for another Job
As a matter of fact and self-protection I really did start looking for much higher paying programmer job one year later.
Although I liked my job, the pay was too low and I wasn't learning anything new. That was a bad sign for me.
Unfortunately I had no luck finding another job. I did have a couple of phone interviews and did very well on them.
No job was forthcoming, however. I had one in-person interview with a company in Orange County. I think I may have made a mistake there because I said my minimum salary, if I was offered a job, had to be $75,000/year (that's a very good salary) or more. Sounds like a lot. It is. However my brother also a programmer made $65/hr. and $90/hr. in San Francisco as a contract programmer.
Although I was highly qualified I didn't get that job. In a way I was glad, because almost no amount of money could compensate me for hours of wasted time on the freeways. Orange County jobs were the main reason I swore off driving freeways to work in the first place.
I could never find any jobs close to me except my last, where I could avoid taking freeways to work. All told I looked for another job during those years for about four years. I gave up looking after that.
So being bold, like I am, I approached my boss again. I asked her if I could use the internet because I wanted to trade the financial markets. I would just use the internet during my breaks and lunch. No other programmers or people below managers had internet access at the time.
I was greatly surprised about an hour later when she said yes, but be careful don't get caught. That was great and made working worthwhile for me. I traded stocks and options on my lunch hour or sometimes on breaks. I became proficient using the internet for all sorts of things.
I had to start doing something new Again
I've got to commend my boss where I was working. She was very understanding. That's how I was able to get extraordinary good treatment from her. I had explained about it being very difficult at my age to get a worthwhile part-time job. Where I was working the salaries were very low according to people there I had asked.
Many people there were looking for part-time jobs because of that. There were business reasons for the low pay (make more profit), but that didn't help me.
I think my talking frankly about the money situation made a difference. That's why I was bold enough to ask to use the internet because I felt I could make money trading the markets.
A year later I asked my boss again for a favor. Everything I was doing for work was old hat. I wanted to write some programs in Visual Basic. All our programming was in COBOL, and old programming language. I knew Visual Basic (VB) Language and was very proficient in it.
She said I'll see if there is anything I can give you. A day or so later she created a project for me to work on in VB. Later on I wrote some VB programs to interact with government data online. I again was the only programmer there using VB, doing anything new as far as programming goes.
So it goes. I worked there exactly 10 years and a few days. I still have the watch they gave me for ten years service. Finally I decided to quit (I told them retire) since I no longer was learning anything and the salary was so low. That ended my working for others career. All told, maybe I worked about half the years of most people when they retire.
The Real Estate Market took a Huge Downturn
During the time on what turned out to be my last job there in Hemet I was able to sort-of creatively buy another house. We put another business in it like what my wife was doing. It didn't make hardly any money, but personally I had other goals. I only wanted the house to go up in value, which it did.
Then came 2008 and virtually all real estate in the Inland Empire dropped dramatically in value. We ended up losing a half million dollar home too.
We had bought it to live in, but we never did due to my wife's struggling business.  We ended up selling that home through a real estate broker. I didn't like the idea of using a real estate broker, but conditions left me no choice.
I normally would sell my houses myself. It finally sold about six months later as a short sale for about half what it cost.
We had paid about $75,000 in payments on the loan. That was a total loss. The home eventually sold for about half what we paid. We never even moved into that home. We also would have lost about $50,000 which we put up as a down payment. But me being an investor we lost a lot less than that due to how I bought it.
Money is a problem, but my mind is still on getting more real estate and an online business up-and-running.
The Real Challenge and Opportunity is Making Money Online
But first I have to get someone in the Philippines or elsewhere to help me with an online business. I am hoping I can get one of my relatives to learn how to make money on the internet.
It would be good for them because what we consider low or ordinary profits would be very good there. Almost certainly way more than they could make on any job there except maybe a CEO at a big corporation.
So although my mind is still on real estate, the real shorter term opportunity for me is an online business. Yes I do dabble in domain names. It's a simple online business if you want to make it a business. Something very few even know exists, but it is not really a business for me.
I have a lot of websites, but to make money from them is very difficult. I make nickel and dime profits. But that has been dwindling down for the past 4-5 years due to circumstances beyond my control. But the real purpose of having so many websites is to have a website using the domain name. That way the domain name is usually more valuable.
An example was my former domain name Stellary.com. I took my astronomy site down and sold the domain name. It was sold for thousands of dollars. Same thing has happened to some of my other domain names. A few are here.
Are You able to Think Outside the Box?
In order to break away from the rat race of working for other people you need to think outside the Box.
If you're not making enough money to live a good life, one has to take chances, maybe consider other options. That's me. Most people don't have the guts to quit a good job.
I have several times.  Can you spend money on an untried business venture? Many times I have. Could you turn down an exceptional job offer? I have, more than once. Fortunately for me I have been able to do those things and have no regrets.
However, if you ask my wife… I won't answer that, but maybe you can guess how she feels. She comes from a country where many people have little money and often do without common necessities to even have an ordinary life. Wasting money on something unproven is usually a no no for her.
Unlike me, she feels that going to school and taking classes you like is wasting money and time. To me I want to learn, no matter what. That's why I spent 2 years in high school and 13 years in college, taking the things I like.
Did it pay off? I don't know. But it sure didn't hurt. I did spend about eight years as an electronics technician or similar jobs. I spent another 25+ years as a programmer/analyst. Those were both relatively high-paying jobs.
I did use some of the real estate knowledge I took in college (and mostly learned on my own) to my advantage.  I even scrapped my Real Estate License to make it easier to invest in my own houses.
A Quick Side Note Regarding my Experiences and Life
If you've read this far you might think my experiences were typical. By no stretch of the imagination is that true. It's even hard to believe some of the things that have happened to me. I left out a lot of important things.
One, like I was in business (import/export) and my partner and I had an office in Hongkong and California. That was way back in the early 80s. I went to Mainland China more than once right after it was first opened to the West. I got married in Hongkong back when it was owned (leased) by the British.
In the military I operated a communications vehicle that handled secret messages. I was president of the Amateur Radio club at Pasadena City College for a while. I had 3 Corvettes, 2 BMWs, a Porsche, and over 20 other vehicles over the years. Even right now, in January 2020, I still have a Corvette and my little 97 BMW 328i Convertible.
I raced my 63 Corvette Stingray on the drag strips at Irwingdale and Lions Drag Strip in Southern California, as well as my 63 Pontiac Grand Prix. My 69 Corvette wasn't as fast, but I also raced it at the Drag Strip. Same with my 67 MG Midget which was really slow. Flash forward to 2021 and I have my '89 Vette sitting in my garage. I guess once a sports car lover, always a sports car lover.
Also note that living in California is more expensive than a lot of other places in the United States. You would really notice that if you want to buy a house. In many cases homes just a few miles apart could easily cost tens of thousands of dollars more.
An example of that was in 2007 when we bought a medium size house (3100 sq. ft.) house in Lake Elsinore for about $490,000. That same model cost $60,000 more in Corona and Murrieta and about $100,000 more in Temecula. All three of those cities are within about 20 miles from my home. That particular house later sold for $240,000 in the 2008 recession. Did I lose a LOT of money? You bet I did!
Lots more things I could say. But you get the point. My life has been anything but ordinary. Much of the good luck I've had I can attribute to my wife.
What comes next?
Now I have 13+ years online experience, made a few thousands of dollars online or lots more. What comes next? You might have guessed.  Create an online business or two with the potential to dwarf anything I've ever done before, including real estate.
I'm already taking classes to learn more. But I've got the foundation pretty much down pat. However, time to implement my ideas is unavailable.

People, one or two to help me are missing. I'll be looking in the Philippines and maybe India for people to help me with my internet activities. I just might find a relative or two in the Philippines to help me over the internet and learn how to make money online.
When I say time is a problem for me its no joke. Looking at this article which is about 7511 words I see I've had over 75 revisions. That's ridiculous. It's because I get interrupted so much due to my wife's business. But eventually I will find a partner(s) to help me and learn online business.
I.E. see the ads on this page …well if I run quality paid traffic to this page I could make $$, maybe lots of it from people clicking on certain ads. There are 2 specific ads on this page that can generate $1000s (or many times that) of dollars with high traffic going to this page. But it takes money, quality traffic, time, and testing to get to that point. That's a 'simple' way to make money. But it is not quite as easy as I just stated. There are lots of other ways too.
Another example, ads for this company can lead to ten's of thousands of dollars or more, once you get the right combination of landing pages (the web page the ad goes to) and traffic. That's why it takes experimentation with such parameters to get to that point. That's time and money, among other things. Other than the money aspect does this beat a job? This is just one of many ways of making money online.
Here's a project I'm working on right now. This website of mine won't generate a lot of money, but probably a few thousand dollars, if not more. I'll bet you're wondering how? Enough said.
This is what I'm currently working on in 2020 TravelESP. Have you been to any of those places?
For all my wife's relatives living in the Philippines know that living in the USA is definitely no guarantee one will have an easy and prosperous life.
Time is the major problem for me because I have to help my wife in her business. But I'm hoping things will change. I've got my fingers crossed.
I'm in the countdown phase…
About the Author
Copyright © 2018 – 2023 Yolky.com