My First Real Estate Investment – A Personal Real Estate Journey
I started thinking about my first real estate investment property in the mid-80s. Boy was I anxious to work toward getting my first investment house. I didn't have much money, but as usual, that didn't stop me.
There was a big real estate seminar I wanted to go to, but money was the problem. Against my wife's wishes, I borrowed about $600 from my credit card, which was the cost of the seminar. I was ready to buy an investment house and hoped the seminar would jump-start that process.
Borrowing money from my credit card was probably a first for me. I didn't use credit cards although I had more than a handful of them.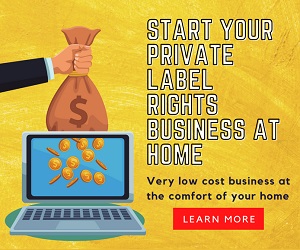 I went to that seminar, which I believe was in Los Angeles. It was some 30 miles from my house which was also in Los Angeles County in Southern California. I absorbed all I could from the seminar, which in my case, was not too much that was new to me. But my goal for the seminar was to take away one solid idea, which I did.
Some 10-15 years before I had taken a few real estate investing classes at Pasadena City College. After those classes there was a falling out in the real estate market. So I never did anything in real estate except buy my house (a VA "no money down" deal) where I was living. I didn't consider it an investment. Although in later years it did turn out that way.
Another Real Estate Seminar
About a couple of months after I had attended that first real estate seminar I attended another one. It had several different topics on real estate. Those seminars were free ones and I felt they had some solid information in them.
I ended up buying a course in investing in mortgages. That topic fascinated me the most. I got the idea that if you did it right that creating a mortgage was almost like printing money. It just so happened that around that time my boss at Lockheed where I was working, was a real estate mortgage investor.
When talking with him about real estate I found out he had over 100 mortgages. They provided a very large income for him. Almost certainly, way more than his salary. I asked him why he was working if he had so many mortgages. His answer was mainly to get the health insurance the company offered. Yes, Lockheed did have an excellent health insurance plan.

---
Looking Back… My thoughts now in 2018 about Health Insurance
Looking back now in 2018 at a much older age, now I understand why he was working just to get free health insurance. Health costs in the USA are astronomical. Especially if you have to pay out of your own pocket.
As an example, a friend of mine whose father had some serious health problems was fortunate enough to have a good health insurance policy. That was only because he had a profitable business. However, a short time later my friend's mother had serious health problems herself.
Unfortunately during her long sickness and other health problems their health insurance ran out. It had a cap of $1,000,000 dollars. Their medical bills were way over that. It was then a BIG PROBLEM. Extremely high medical bills are not unusual once someone gets old. It could be my problem too. One never knows.
---
My first Real Estate Investment
I was a budding real estate investor back then. Reading a lot of books on investing in real estate was my passion back then. One day a relative of mine approached me and asked if I would be interested in buying her house. I still didn't have any investing money but even before thinking how I could do it I said "Yes."
I put on my thinking cap and spent some time thinking about how I could swing the deal. After all, I didn't have any money. But a big thing in my favor was they only wanted to get rid of the house due to marital problems. The home was only about a year old and luckily it had an FHA loan it.
For a first real estate investment finding a house with an FHA Loan can be like finding a diamond in the rough. It can make the difference between buying the house or not. But what about someone or a family who might have a good job and good credit, but doesn't have the normal 20% down to qualify for a conventional loan? This is where an FHA loan can be their savior. The down payment for these loans is way less than for a conventional loan. It can easily make the difference between buying your first or next home or not.
Back to my particular situation. Here's what I did to get that house, my first investment house. I made a deal with the husband to let him stay in the house for two months rent free. The wife moved out. I would cover the house payments myself those two months.
I don't remember the amount of the payments, but it wasn't a lot. The house was in Ontario California and prices of homes had not skyrocketed yet to astronomical heights. The median price of a home in Southern California, as of Feb 27, 2018 was $507,000 about a month ago, just $2,500 shy of the all-time high reached in December 2017.
I found a buyer for the House
During the following two months I asked friends if they knew anyone who would like to buy a house on a lease option plan. I'd give the renter some credit every month toward the down payment and after one year they could buy the house – if they wanted it. A month later I ended up finding a nice couple with a child. They were really interested to lease the house. I used their deposit and first month's rent to cover the two previous house payments I had made. That was quite some time ago. Here's some valuable current information about renting out your house.
I was lucky on that first deal because the renter had a very good job at one of the biggest car dealers in Southern California. That year went by quickly for that house and one year later I sold the house to them.
Since the house already had an assumable FHA loan on it, I would be able to create a wrap-around mortgage. These are better known as an AITD in states with trust deeds, like California. Most residential properties do not use AITDs. It was perfect, however, for my needs. I saw a sample of one and copied the terms of it, with my slight changes. Then had a perfectly usable note to go along with the trust deed. Although I only made a couple of hundred dollars a month on that deal it gave me confidence. I learned one way in how to pull off buying a house with little money. Note in 2015, the average cost of a home in Southern California was $440,000.
 

Small Profit but little work
What I had done to facilitate that was to create a wrap-around trust deed that covered the house payment plus a little extra. There wasn't much I could do to make a profit on the sale since the house hadn't appreciated much during the year and I had sold it to them for just a tad over what the original buyers had paid.
To assure a small profit on this my first real estate investment, I increased the interest rate slightly on the Trust Deed. Three years later they refinanced the home and I got a check for slightly over $19,000. Although it was only a small profit it gave me confidence. In addition to that lump sum, I did make about $2400 a year off the difference between the house payment and what I received from the buyers each month. Small profit or not, that was good pay for probably only a couple of weeks work.
Copyright © Yolky.com
About the Author
Charles says buy PLR for your business or website, read about it here. He sells aged, hand-selected brandable domain names.